HOME - ABOUT PAT - STORE - SHOWS - MEDIA - GALLERY - CONTACT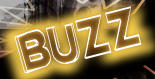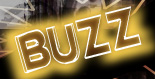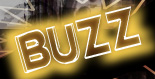 NEW PAT SOLO CD!!!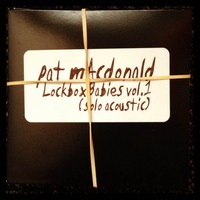 Lockbox Babies Vol.1 (Solo Acoustic)
12 never before released originals with only acoustic guitar backing.
The first in a series of unreleased found recordings from different times and places in pat's checkered past.
pat's FIRST NOVEL!!!
SPACE KITTY BLUES (a tAll tale) by pat mAcdonald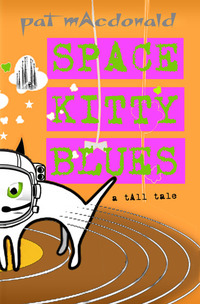 SPACE KITTY BLUES (a tAll tale) by pat mAcdonald
A digitally enhanced cat snatched Matt's muse.
Now he's looking for it in all the wrong places...
Matt Packard (FutureX), one-hit wonder, moved to Spain after his band broke up and their fluke hit became the soundtrack for a cheesy (and rather ubiquitous) cat food commercial. Set at the turn of the millenium, the story snakes its way through the back alleys of Barcelona & points beyond in search of answers to the question, "WTF!?!"
E
pat's book, solo acoustic CD, the second PurgAtory Hill CD "Invisible Pistols"
plus the 10" vinyl single "Invisible Pistols" available now at purgatoryhill.com!!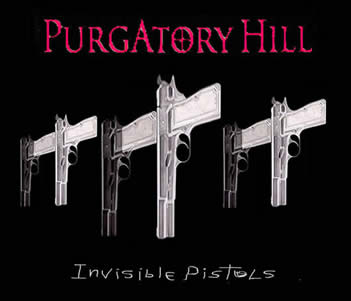 The second PurgAtory Hill CD finds pat and melaniejane
further exploring sonic possibilities while playfully touching upon such
topics as Church, State, the unholy union of Christianity and weaponry, etc.
"INVISIBLE PISTOLS" 10" VINYL (4 SONGS)
"INVISIBLE PISTOLS" 10" VINYL (4 SONGS)
Includes download. Features Invisible Pistols' title track plus "Crazy Head" and two versions of "Space Kitty Blues" (the Purgatory Hill version and a previously unreleased "80s Retro" remix of the original from pat's Begging Her Graces LP, a companion piece to the book, Space Kitty Blues.)