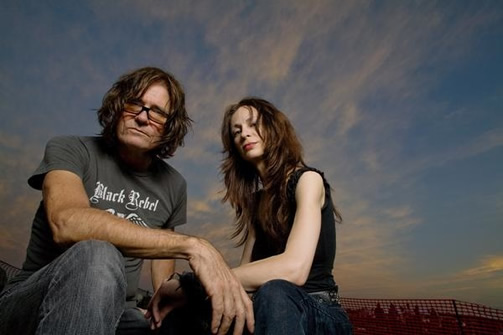 pat mAcdonald & melaniejane
pat mAcdonald and melaniejane team up to create dark, sexy, hypnotic low-end grooves. The two of them onstage have an arsenal of instruments - pat: guitar, cigarbox slide guitar, stompbox and harmonica; melaniejane: electric cello, keyboard, accordion and variety of hand percussion. These two carry the weight of a full band. Although comparisons as far reaching from The White Stripes, Morphine and Black Rebel Motorcycle Club to the recent Robert Plant/Alison Krauss collaboration would not be out of line, mAcdonald's song-writing sensibilities coupled with his stomp-board invention and modification of his instruments creates a sound which appeals to music-lovers of all genres yet has a unique stamp unto itself. The two tour regularly throughout the US.
NEW ALBUM available now at purgatoryhill.com!!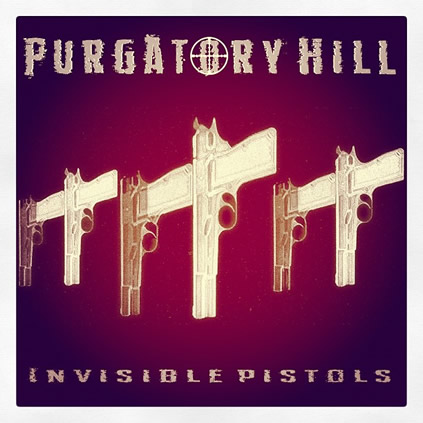 ABOUT PURGATORY HILL:
My mother, Heaven Williams (aka: Heaven Hill), rest her soul, was a distiller's daughter, and a tea-totaler all her life. She met my father, a rounder, a drifter, "a good client..." in the burlesque house she managed in Memphis, TN. She gave me the name "Purgatory" because it was, she said, "the nearest thing to Heaven I could find" and handed down the surname "Hill" (her stripper name) because she "liked it."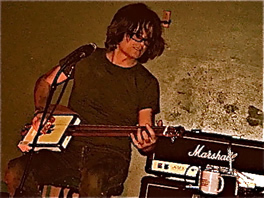 I suppose i fit the category "one-man band" because i make all the noise of a band (due in large part to the main instrument i play, the Lowebow or "Purgatory Hill Harp" invented and built by the great John Lowe, aka "Johnny Lowebow") and because, despite multiple identities, there's only one of me. I also play harmonica on a neck rack, and a stomp board developed by my mentor pat mAcdonald (aka "Troubadour of Stomp") (more details of my life will become available as they're created)
"...The foreboding, bass-driven sound of the Purgatory Hill Harp brought me back down to reality. I've never believed in purgatory, but there are qualities of purgatory here in this world."
"In the dirty, stomp blues, I saw this world as "purgatory on earth," a waiting room where we wait through struggles and suffering, waiting to be saved from the dark, brooding, foreboding tones of this world and be lifted up above the blues, lifted up to eternal life... Of course, as we wait for eternal life, God calls on us to do His will on earth... But we can't be overconfident in our ability to make this world heavenly. This world is filled with the dark blues of sin. We can't be lifted out of those blues by our own actions."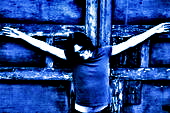 "Our 'heaven on earth' goals are stunted by 'purgatory on earth' reality..."
-Rev. Benjamin C. Squires, Manitowoc Herald-Times Reporter, July 21, 2007
"A SHOCKING REINVENTION OF BLUES AND ROCK MUSIC"
-Martin Jack Rosenblum, Shepherd Express

"MONUMENTAL... SIN AND REDEMPTION IN ALL 13 TRACKS... ADDICTIVELY RHYTHMIC... ABSOLUTELY PERFECT!"
-TJ Dewey, GBNightlife.com
"SLINKY, GROOVY, BLOOZY, BOOZY, DIRTY, SWAMPY, SEXY, DANGEROUS, WIPE-THAT-DROOL-OFF YOUR MOUTH, SON, HOWL-AT-THE-MOON MUSIC"
-Paddy Fineran, Kenosha News

"AN ADMIRABLE TESTAMENT TO A LITTLE MUSICAL TRUTH GOING A LONG WAY"
-Brady Bell, Detroit Metro Times

"DARK AND DIRTY... ALL THAT IS SWAMP, GUTS, AND GLORY"
-Lane Klozier, Maximum Ink